Why not take a FREE Trial Lesson?
We encourage you to take a trial lesson to learn more about JACS.
The trial will let you experience both the normal lesson and IRS session. The trial material will be customized to fit your specific needs and level in same circumstances as real lessons.
Soon you'll understand why our school is different from all the others. 
3 Easy Steps To Your Free Trial


1. CONSULT YOUR SCHEDULE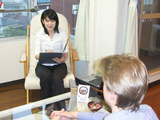 Please choose a date and time most convenient for you to take the trial lesson, along with a couple alternatives.
↓
2. FILL OUT THE ON-LINE INTERVIEW FORM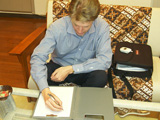 Fill out this quick on-line
interview form
, so we can customize your free trial lesson, submit the form and within 48 hours we will email or call you to make the necessary arrangements.
↓
3. TRIAL LESSON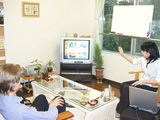 First we'll answer all your questions, then we'll begin the trial lesson.
↓
! START YOUR FIRST CLASS !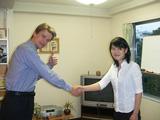 The trial comes with no obligations, but we are confident you'll want to continue with us. Just let us know best days and time for you lessons and we'll get started right away.